TEKNOLOGI FINANSIAL: ANALISIS CUSTOMER EXPERIENCE PADA GO-PAY
Candy

Universitas Internasional Batam

Tony Chandra

Universitas Internasional Batam

Winny Lim

Universitas Internasional Batam

Dastin

Universitas Internasional Batam
Keywords:
Customer Experience, Loyalty Intentions, Financial Technology
Abstract
Financial technology offers various types of benefits to its customers. This makes the development of the financial technology industry dependent on how the industry can always provide a good and effective customer experience. Studies that discuss customer experience financial technology are still very few. Therefore, this study aims to test whether there is an effect of customer experience on customer loyalty intentions in using financial technology. This study uses the PLS-SEM method to test several hypotheses. The results show that customer experience is positively influenced by perceived value, customer service, service speed and perceived innovation. Then there is also a significant positive effect of customer experience on loyalty intentions. Meanwhile, ease of use and self-confidence have no significant effect.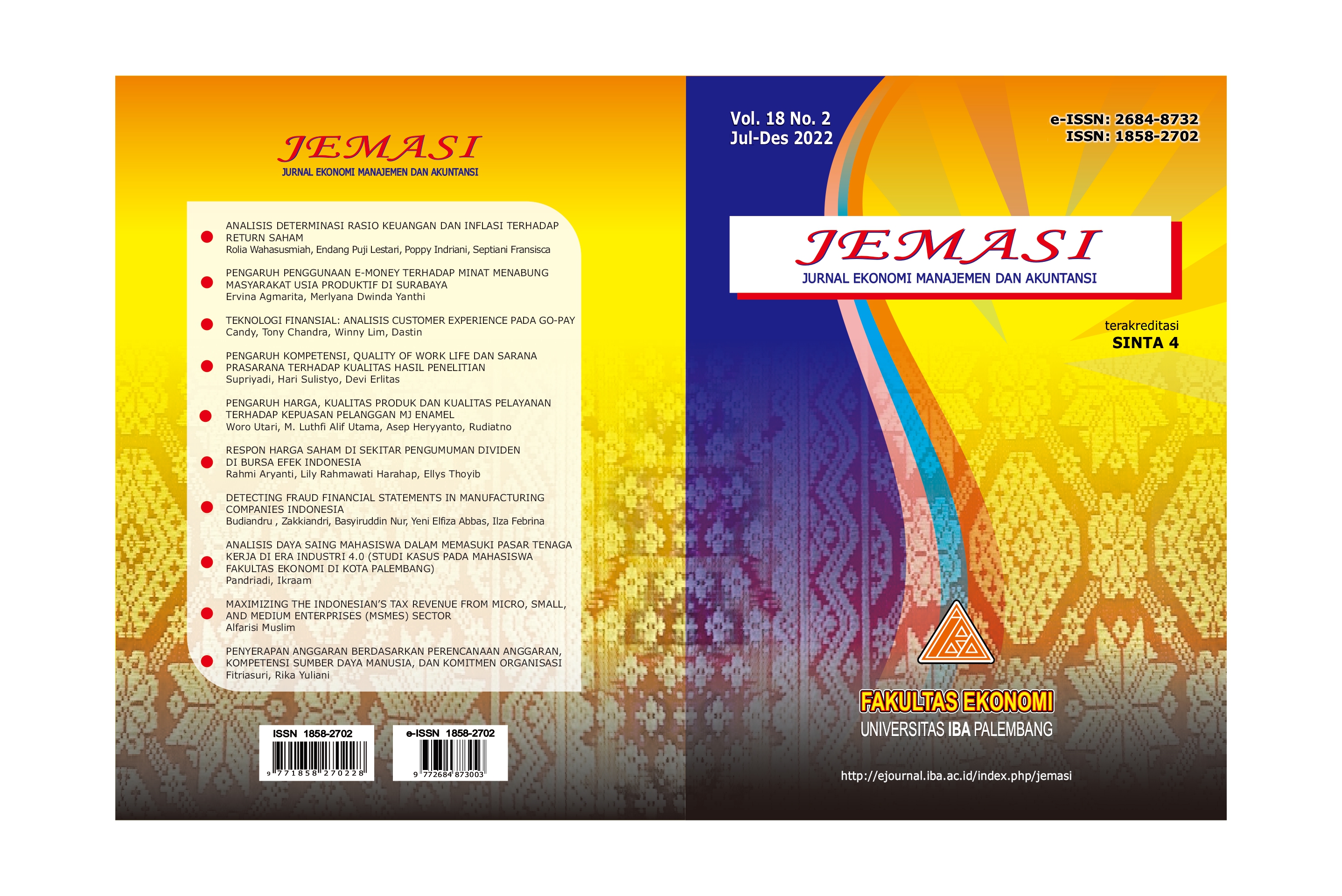 How to Cite
Candy, Tony Chandra, Lim, W., & Dastin. (2022). TEKNOLOGI FINANSIAL: ANALISIS CUSTOMER EXPERIENCE PADA GO-PAY. Jemasi: Jurnal Ekonomi Manajemen Dan Akuntansi, 18(2), 147-160. https://doi.org/10.35449/jemasi.v18i2.528
Copyright (c) 2022 Candy, Tony Chandra, Winny Lim, Dastin
This work is licensed under a Creative Commons Attribution-ShareAlike 4.0 International License.